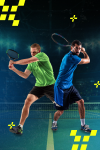 Feng Lin is a top-rated Chinese restaurant that offers delicious dining and takeout to Bakersfield, California. The restaurant is the cornerstone of the community of Bakersfield; it is recognized for its outstanding Chinese cuisine, friendly staff, and overall excellent service.
A good place to eat the best Chinese food, Feng Lin is known for its modern interpretation of classic dishes. In addition, the Chinese restaurant's insistence on using only the best quality of fresh ingredients is worthy of mention. If you're ever in Bakersfield, California, this is a good place to visit for a delicious meal.
The view is fabulous, the meal delicious, and great customer care service, unlike any other restaurant. If you're a lover of Chinese cuisine, Feng Lin is one of the places you should have on your list.
Please keep reading to know more about this cool Chinese restaurant with its sleek, breathtaking design and great view.
Feng Lin: The Design
Feng Lin is located in the heart of the exclusive Bakersfield city, paying tribute to the heritage of Chinese cuisine. The restaurant's fusion is one you can't perceive on the menu of mouthwatering international ingredients only. Its technique of Chinese haute cuisine is masterful, and it boasts of its own theater company for a great dinner. It has the power to turn the dinner into a genuine journey into the past.
If you prefer sleek and minimal restaurants, you probably want to look away from Feng Lin. Feng Lin is anything but minimal; it glitters with glamor with its unashamedly flamboyant interiors that look like a palace. When it comes to Feng Lin, it's all about gilt, gilt, and even more gilt – and then velvet and tassels on the side. The restaurant is marked by sexy low lighting and plush seats to create an intimate atmosphere, making it perfect for dates.
The restaurant is versatile in that you can book it for dates and an outing or celebration with friends. Feng Lin is characterized by its two-floor splitting; you can stay up for dinner and then up for a cocktail. Then sit back and relax with the evening's live entertainment that is better experienced than explained. The restaurant is spacious, with each table strategically placed to provide serenity and privacy to every customer.
As soon as you enter Feng Lin, you'll realize that it isn't an ordinary place, particularly when there is no curtain. You'll see the well-designed dining unit, it makes another restaurant look like a humdrum. Yet, it is more than a restaurant; Feng Lin is more like an entertainment lifestyle project that aspires to enhance its lifestyle. Feng Lin marks the apotheosis of its journey from the minimalism of a canteen look to unashamed, pure, and flamboyant maximalism.
The Drinks and Food in Feng Lin
Feng Lin is known in all of Bakersfield for its delicious meals that capture the essence of Chinese cuisine. It is the place to go if you want an authentic and genuine taste of traditional Chinese meals. The restaurant features a bar that plays host to well-heeled citizens of Bakersfield with delightful staff. It offers well-thought-out cocktails served by pleasant and friendly bar staff; everything tried is top-notch.
The restaurant sourced its wine list from worldwide, showing that it pays to be more adventurous. If you don't love going out, Feng Lin will always inspire you to want to step out of your comfort zone. It offers an indulgent menu, a feast for the senses; don't forget to try its Teriyaki Chicken and Kung Pao Chicken. The restaurant's cuisine is filled with some of the most delicious dishes in the area, including the Combo Plate Special.
It also has some fried shrimp, fried potstickers, cream cheese wontons, egg flower soup, and assorted vegetable soup for children. Feng Lin has a huge and un-canonical menu that offers impressive Chinese dishes and curveball borrowings from Japan and Italy. You'll probably not be able to make sense of the menu at first sight, but at least the meals don't cost so much.
Even though the meals' prices aren't that high, they still offer the deliciousness and exoticness of over-priced cuisines. For example, the restaurant's fried rice menu ranges between $10 and $12 for a generous, belly-filling, and delicious dish. The dishes are generous and designed to be shared and taken home, with a heap of rustling crisp salt and pepper loaded. Feng Lin's menu will make it seem like you've been giving your money away to big, fancy, discriminating restaurants.
Feng Lin Menu and Prices
Feng Lin offers different kinds of all-day menus, including appetizers, soups, fried rice, chow mein, and a la carte chicken. There's also a la carte beef, a slice of la carte pork, la carte seafood, and a la carte vegetables. Below is a full list of the menu and meals offered by Feng Lin and their menus.
Appetizers

: Its appetizers include egg rolls, fried shrimp, fried potstickers, and cream cheese wontons. Meals on this menu range from $2.59 to $7.79, with the egg roll costing the least and fried shrimp the highest.

Soups

: You can find egg flower soup, wonton soup, assorted vegetable soup, and hot and sour soup on this menu. Their prices range from $7.79 to $11.69, with its assorted vegetable soup costing the least and the wonton soup the highest.

Chow Mein

: Its Chow Mein menu includes gourmet vegetables, BBQ pork, shrimp, house special, beef, and chicken Chow Mein. The Beef Chow Mein costs the highest at $16.89, while the gourmet vegetables cost at least $10.39.

A La Carte Chicken

: Feng Lin offers Orange chicken, Teriyaki chicken, Kung Pao chicken, Mushroom chicken, Chicken Chop Suey, and Lemon chicken. There's also the chicken breast with Black Bean Sauce, Spicy Chicken, and Spicy Garlic chicken. Prices on this menu range from $12.99 to $14.29; only the Teriyaki chicken costs $14.29.

A la Carte Beef

: Broccoli, black pepper kung pao, green bean, and beef chop suey beef, all at $14.29.

A La Carte Pork

: Features BBQ Pork sold at $15.59.

A La Carte Seafood

: Features kung pao shrimp, spicy garlic shrimp, shrimp chop suey, spicy salt shrimp, and saltfish. Their prices range from $14.29 (Spicy Salt Fish) to $16.89 (Spicy Salt Shrimp).
On the restaurant's official website, you can check out more on the list, including the party platters and fried rice.
What's So Special about Feng Lin?
Feng Lin is all about experience, from chef to show, with its unique and glamorous view of Bakersfield. The restaurant is full of good stuff, from exquisite food to delicious beverages. But, it offers more than just food; there's singing, dancing, and a great view from its strategically-placed tables. Entering the restaurant is entering into a world of hedonism, starting from the concierge's tip of a hat at the entrance.
Feng Lin offers experiential dining at its best; you escape from the hustle and bustle of California into a romantic Asian restaurant. Its bar features an unrivaled collection of artisan drinks with its bougie dining room for jewel-like Kung pao dishes. You'll find inspired Chinese dishes and the restaurant's house special; then, sit back and be serenaded by its live soulful music. Feng Lin's commitment to quality service and food has awarded many customers and tourists alike accolades.
Feng Lin is a Chinese restaurant with an elegant but traditional trademark and delectable cuisine. It has become an established choice for many corporate events, casual family dinners, and weddings alike. Although it is an extremely popular tourist destination, most of its customers are Bakersfield citizens who enjoy the slower-paced atmosphere. The restaurant's dedication to making the best tasting fresh but affordable cuisine for its customers is commended.
Feng Lin chefs start early in the morning to prepare the day's dishes with fresh ingredients sourced from local suppliers. Feng Lin restaurant is your go-to place if you want exclusive service that explains the complexity of aromas and flavors. Its location is another reason to try one of the best Asian restaurants in Bakersfield, California. Feng Lin is proof that not everything that carries the "Chinese cuisine" title is a delicacy in Chinese cities.
Conclusion
Feng Lin offers a highly stimulating experience with its ambiance so wildly ostentatious that you'll assume the police are about to shut the place down. Instead, the restaurant is about simple, high-quality food served in an uncomplicated but exotic environment. Feng Lin has an appealing aesthetic with light accentuates, compact space, and designs mirroring Chinese styles. Feng Lin doesn't do things by halves; you get the full experience, unlike many other restaurants.
Everything about the restaurant's business leaves guests gasping in awe, including the staff-to-dinner ratio, huge scope of menu, and simple dishes. Feng Lin's meals are as conceived for the palate as for the eye. It unashamedly democratizes Asian food with its menus, offering gracious, theatrical, and memorable special occasions and preposterous indulgence like no other. Its staff is so pukka and attentive that they only stop short of offering a foot and hot towel facial massage.